Let's kick back and be ourselves.
Finally, a place on the website for us to say whatever we want (aka our blog). But this isn't just us rambling. Our goal is that it's always fresh and fun and never wastes your time.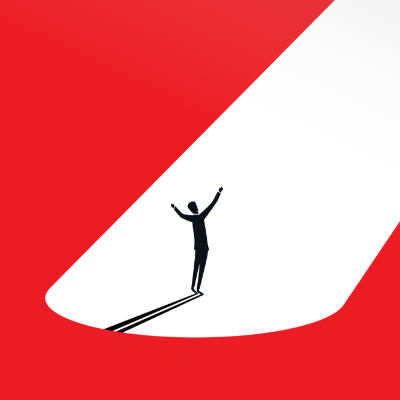 Recession-Ready Branding Part 2
Meet your customers where they are.
If the anticipated recession comes soon, how will your brand weather the storm? If you prepare in advance, you'll ensure that your business comes out ahead. We're committed to helping you find ways to do just that through our Recession-Ready Branding series. This time, it's all about your customers.
When it comes to building your brand, it's always a good idea to put yourself in your customers' shoes. But when the economy is facing a challenge like a recession, this is more important than ever. It'll prove beneficial to spend some time thinking about their needs and what types of messaging might appeal to them.
While keeping your original brand voice intact, you can shift the focus of your marketing tactics toward meeting customers' needs. You might offer short-term price incentives or point out the value of your products as it relates to the current state of the economy. By tailoring to your audience, you'll gain new customers and strengthen your existing customers' loyalty.
New trends will certainly emerge because of the recession and customers' struggles. Stay on top of these and take them into account while considering your marketing strategy. Trends will be a good indicator of the way customers are feeling and how to meet them there.
With both your customers and industry trends in mind, we recommend taking a close look at all your products and services and how a recession will affect each one. Then, you can adjust your marketing plan in response. It's imperative that you maintain your advertising budget in an economic downturn. You just might need to change how it's spent to maximize your profits. But remember, your voice should stay the same—because what's true, unique and relevant about your brand doesn't change.
As always, a customer-first mindset is the best mindset to have when brand building. Don't forget that amid the recession. When you're ready to take the next best step for your brand, we're here to help. Let's Think Big together.
Forbes, "When A Recession Comes, Don't Stop Advertising." https://www.forbes.com/sites/bradadgate/2019/09/05/when-a-recession-comes-dont-stop-advertising/?sh=6d7417a14608

Forbes, "Why You Need To Market More In A Recession." https://www.forbes.com/sites/forbescoachescouncil/2020/07/20/why-you-need-to-market-more-in-a-recession/?sh=5488dce566fa
Forbes, "Branding In A Recession - A Survivor's Guide."
https://www.forbes.com/sites/davidvinjamuri/2019/01/03/branding-in-a-recession-a-survivors-guide/?sh=15b6c060b0e2
Harvard Business Review, "Don't Cut Your Marketing Budget in a Recession."
https://hbr.org/2020/08/dont-cut-your-marketing-budget-in-a-recession